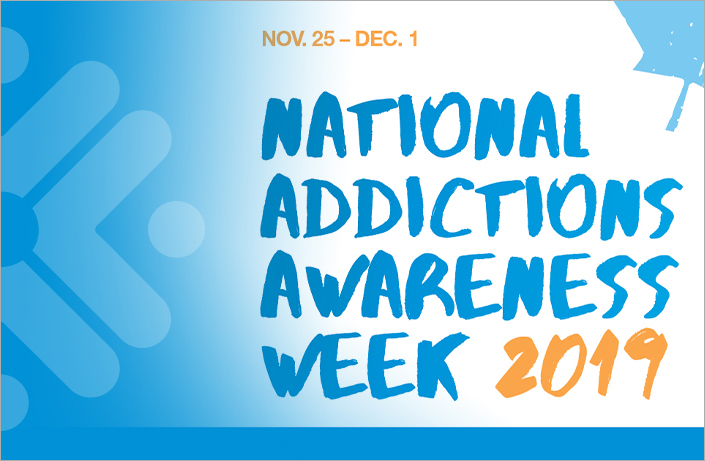 National Addictions Awareness Week 2019
Location: Across Canada
Date: November 25, 2019 - December 1, 2019
CCSA's National Addictions Awareness Week highlights issues and solutions to help address alcohol- and drug-related harm. It provides an opportunity for Canadians to learn more about prevention, to talk about treatment and recovery, and to bring forward solutions for change.
The theme this year is Stigma Ends with Me.
With your help, we want to increase understanding of the devastating stigma associated with substance use and addiction, and its impact on the well-being of people touched by this health issue.
We have created a number of tools and resources you can use to engage your networks to put an end to the harms caused by stigma. These resources are designed to help you facilitate conversations to increase awareness of the stigma surrounding people who use substances, their support networks and service providers.
You can view and download the resources online.